Haunting Ashton Court
[ ] Haunting Ashton Court is a participatory theatre experiment. It investigates the archives around British Country Houses and plants seeds in the gaps. Facilitated by Jack Young and Elinor Lower, throughout several months of workshops, the project invites participants to tell the stories that have been erased by centuries of 'history-making'.
Art forms might include:
devised theatre
poetry
dance & movement
games
collage
drawing
music
writing
The first round ran from Sept 22 - Jan 23, culminating in an evening performance at Ashton Court Mansion.

The show//
What are the stories we tell about history? Who has permission to write them? What does it mean to recover those we have forgotten?
Directors Elinor Lower & Jack Young
Lighting Designer Imogen Senter
Composer/Sound Designer Elinor Lower

Thursday 26th January, Ashton Court 2023

An evening of performance reclaiming history and archives at/towards/against Ashton Court Mansion by young Bristolians.
Haunting Ashton Court
is an evening of performance interrogating the gaps in our archives, and the richness of a collective history not written down through a reclamation of plants, people and stories in the grand music room at Ashton Court Estate.
Devised by a company of young Bristolians, invoking mediums from poetry to film to theatre,
Haunting Ashton Court
finds the threads of working-class stories, queer stories, Black stories and pulls on them...
The second half of the evening featured a screening of Dan Guthrie's film '
black strangers
', part of the Independent Cinema Office and LUX's Right of Way programme, followed by a panel discussion between Dan and the young creatives of Haunting Ashton Court.
Gallery

All photos by Maria Meco Sanchez

[show images]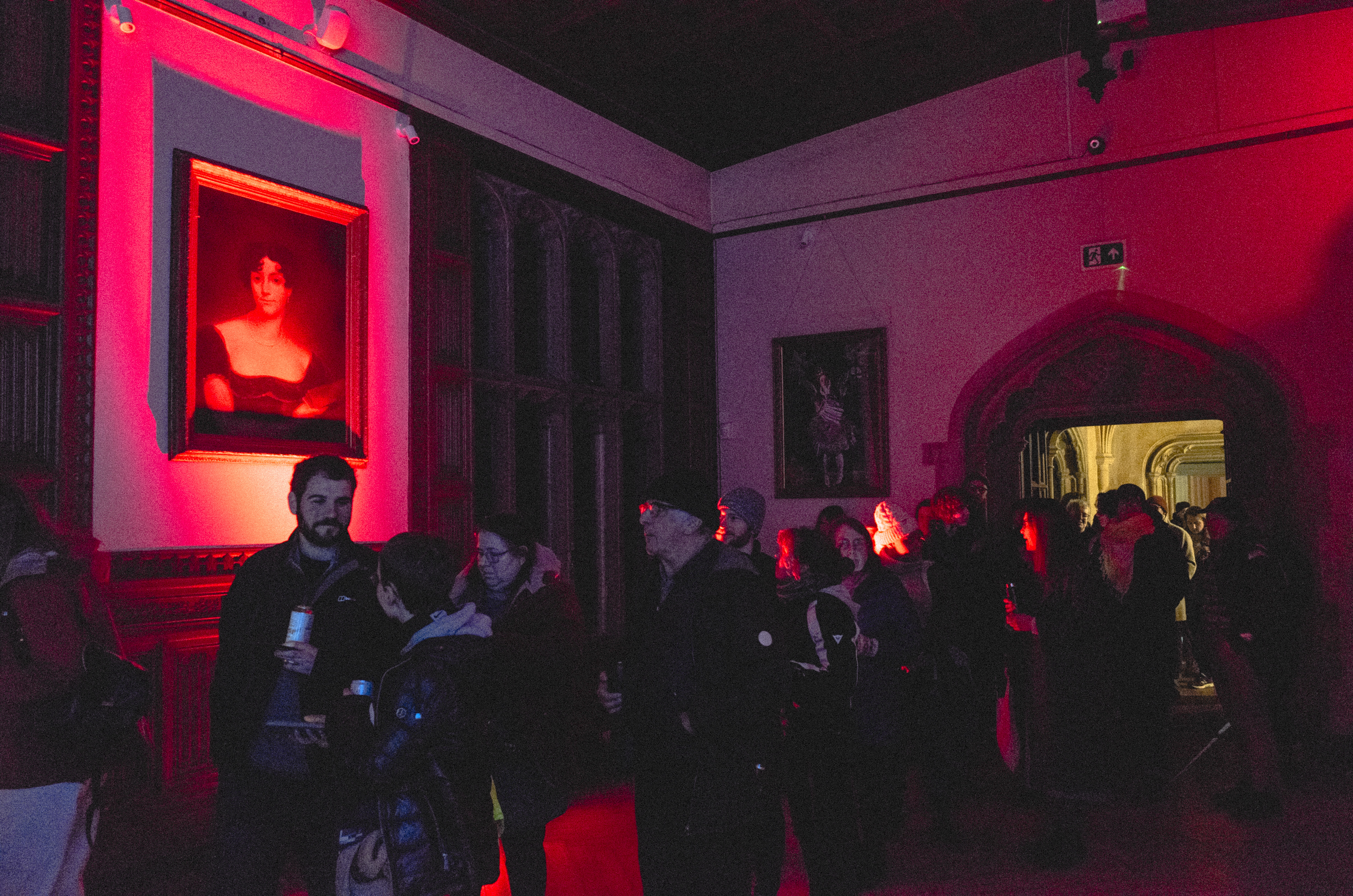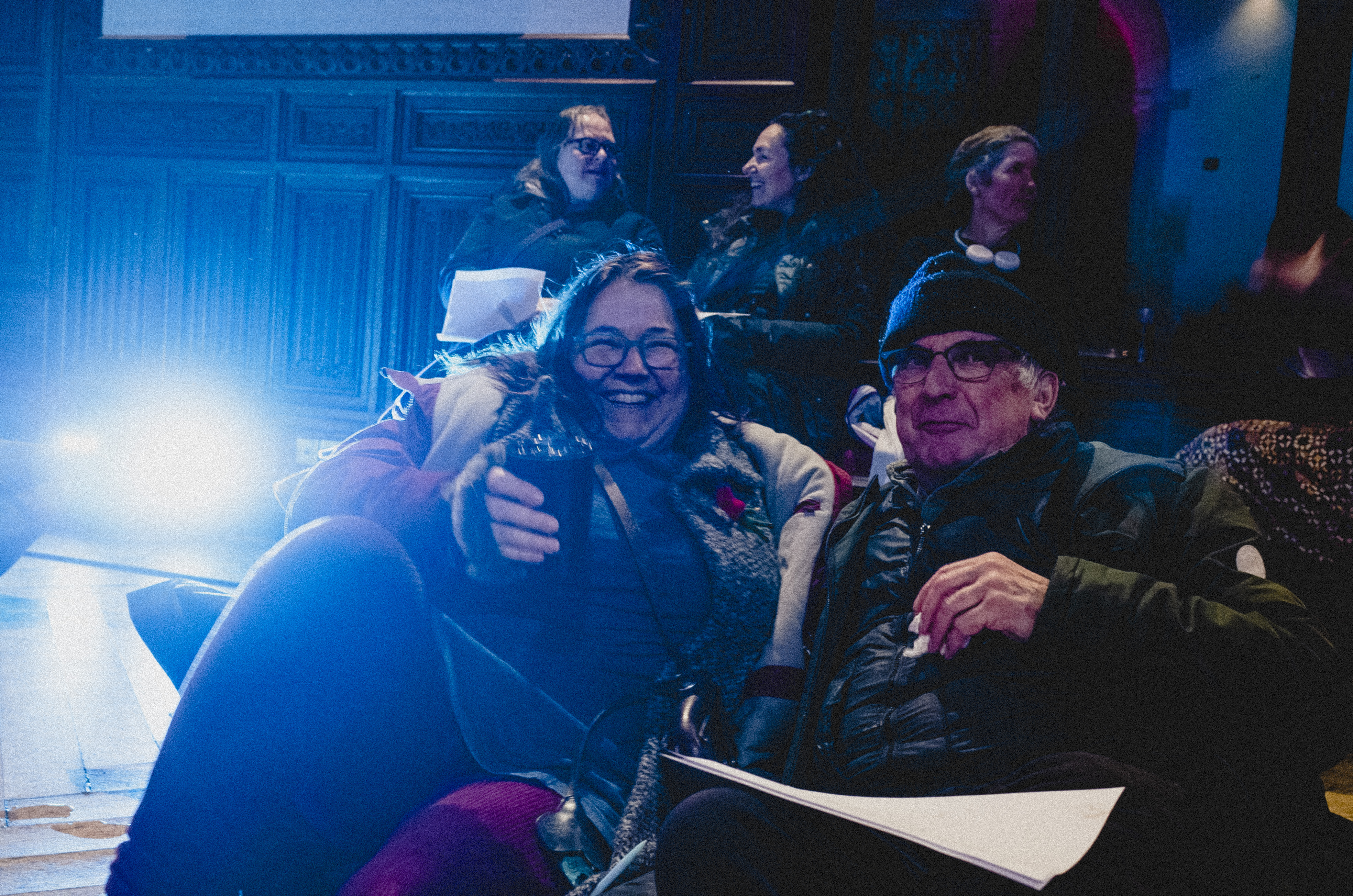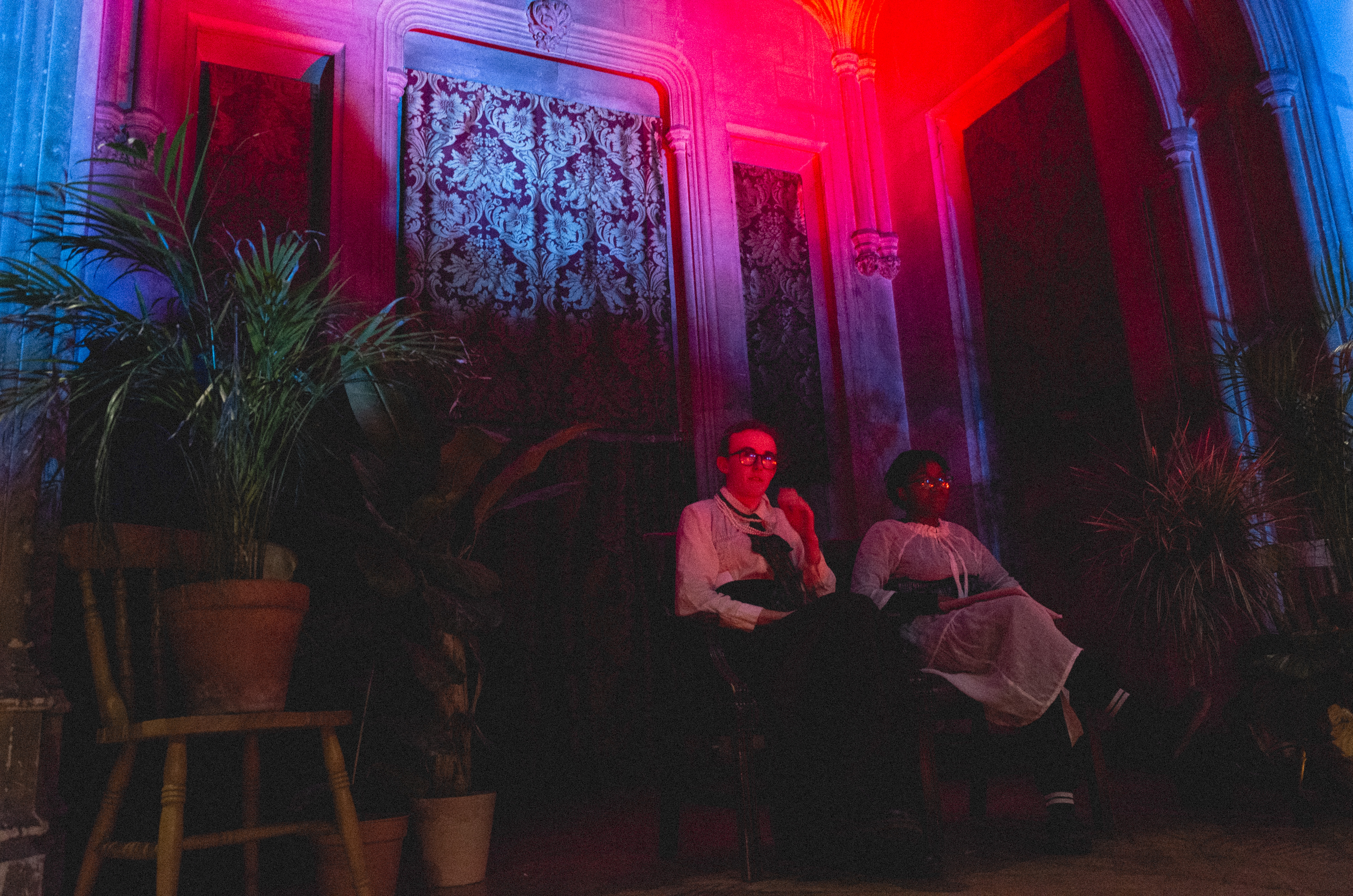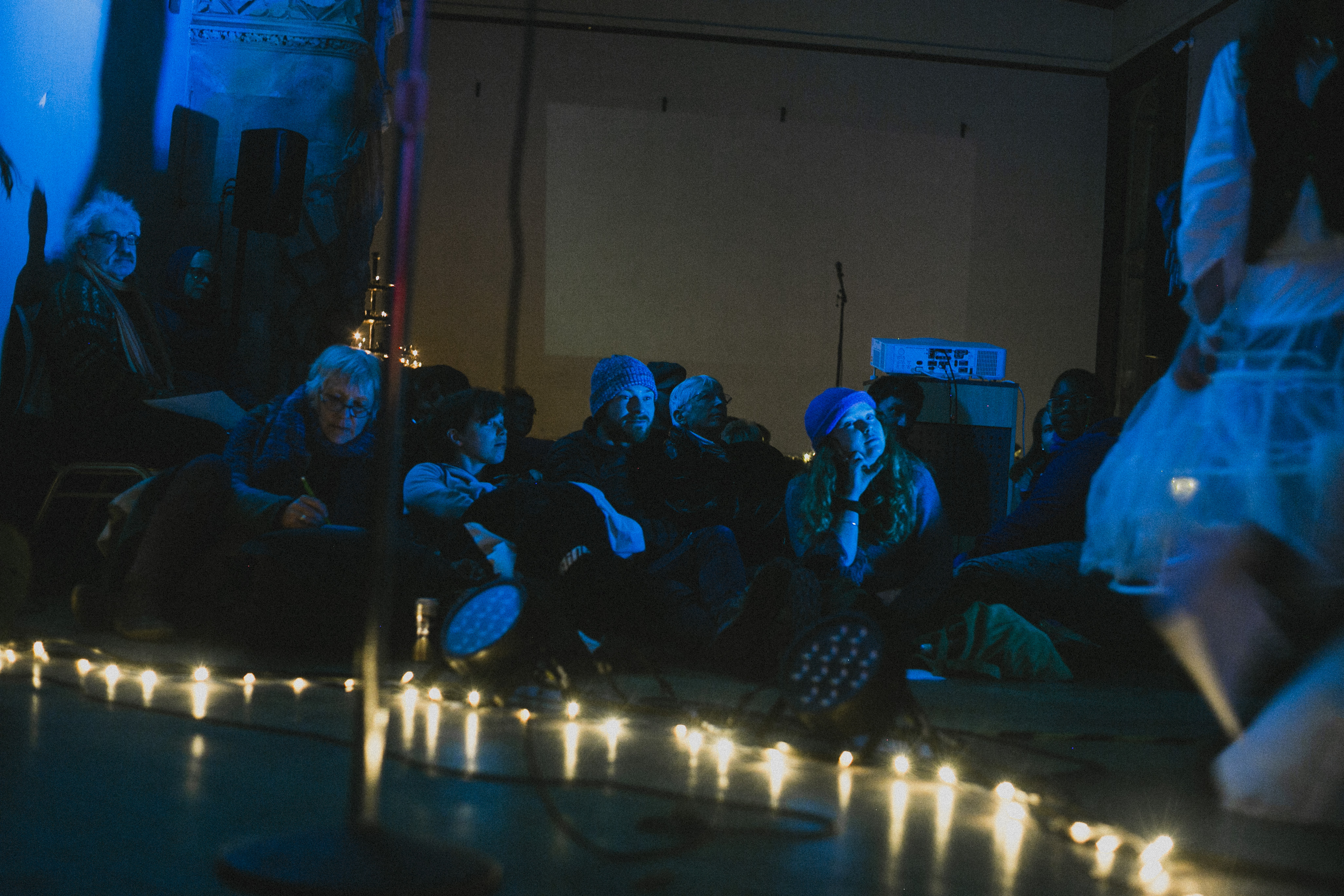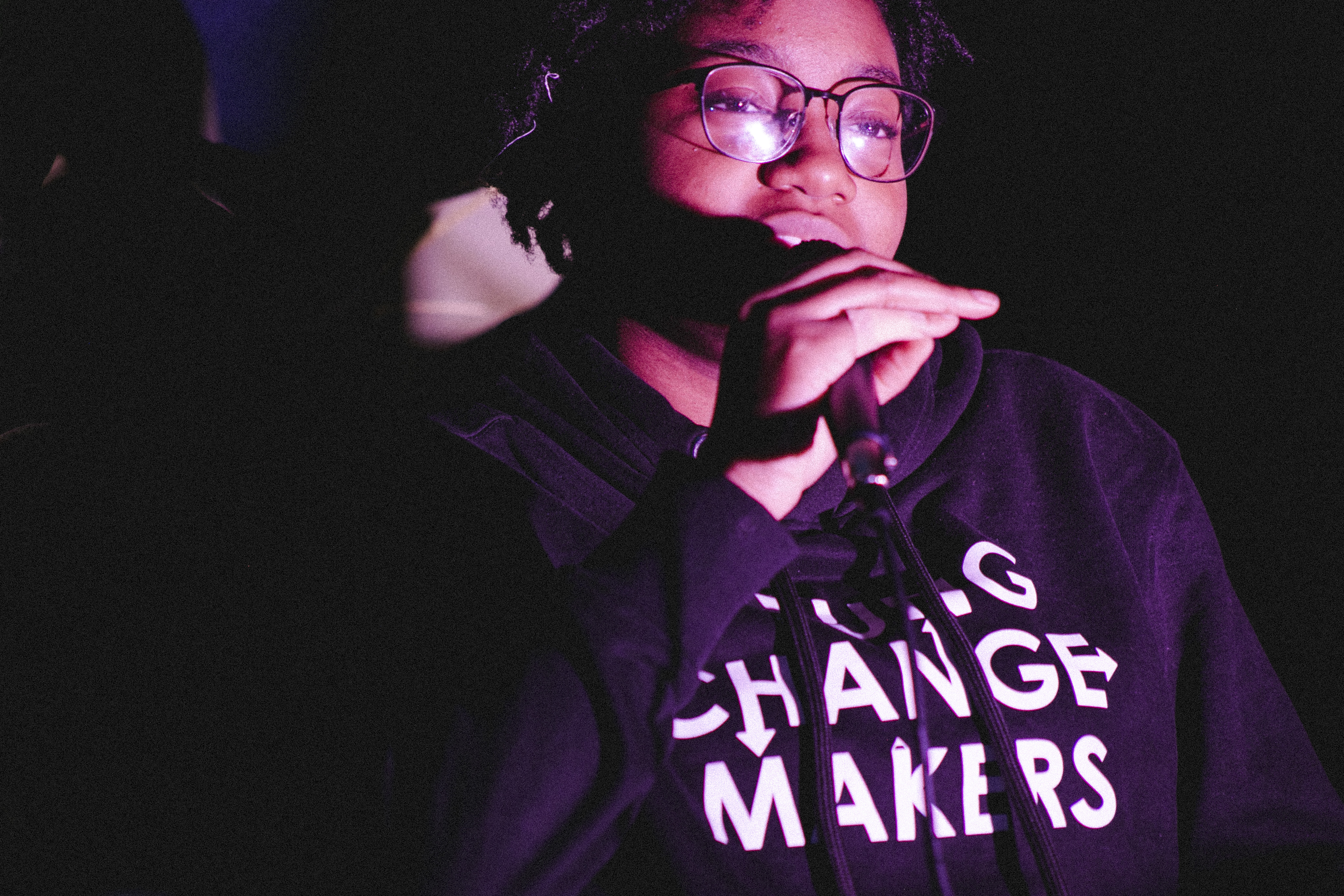 [rehearsal images]